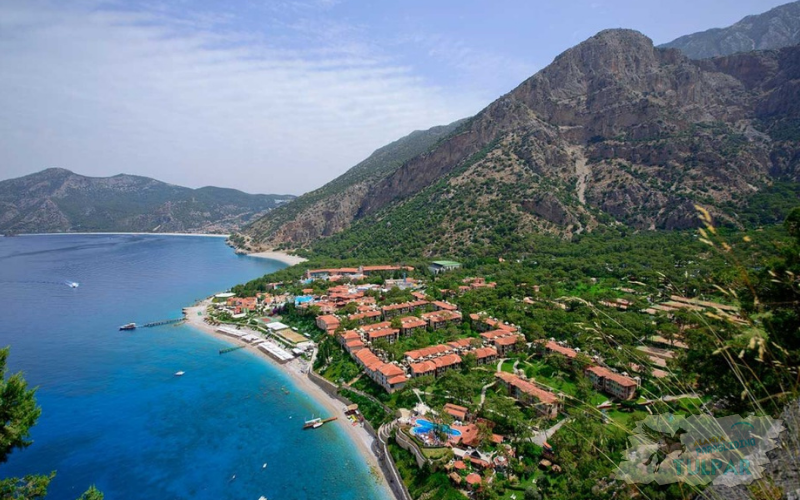 2021-08-13 05:06:49
Tulpar Paragliding
From the city streets of Fethiye, you can see the ancient tombs carved on the rocks, and from the top of the mountain you can see the view of the Valley of the Butterflies, the Blue Lagoon and the Saklikent Gorge. This magical region is a must-see in Turkey. It is here that nature has created its best masterpieces. The resort has an abundance of pomegranate, lemon and orange trees that fill the air with wonderful aromas. On the beautiful beaches in Oludeniz, you can indulge in sweet bliss for a long time.
But, the most vivid impressions in Fethiye are given by the mountains, the king of which was proclaimed Babadag. At the foot of the so-called Father Mountain, the legendary Lycian Way begins in the Kidrak National Park. The mountain range stretches for 60 km, with two peaks. South - Karadag, with a peak of 1478 meters. And the northern peak, which stretches towards the clouds at a height of 1969 meters. It is from him that paragliders love to fly. Here are convenient starting sites and a meeting place for professionals in this sport.
People flock here from all over the world to see the stunning scenery from a bird's eye view under the wing of a paraglider. You can also do this in tandem with an experienced instructor. Book a Paragliding Tour from Mount Babadag and marvel at the fabulous beauty of the local landscape.