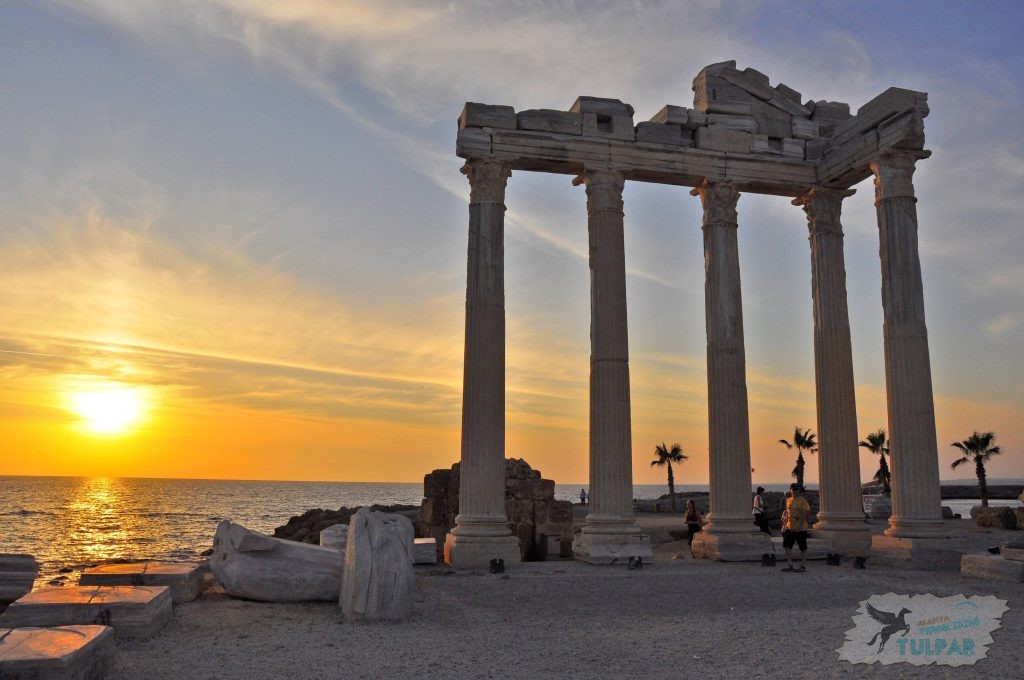 2021-01-18 14:02:41
Tulpar Paragliding
Antique Side is an open-air museum and the main city of ancient Panfilia.
Side was founded in the 7th century BC. There is the Old Town, surrounded by imposing walls and famous for its mysterious ruins. The city is rich in historical sights and architectural monuments.
So, what to see in Side:
✔ Temple of Apollo and Artemis, built in the II century BC . These deities were highly revered in ancient times. Several columns have survived to this day, which attract couples in love.
✔ Ancient amphitheater - erected in the 2nd century AD, which still hosts music and theater shows.
✔ Agora is a shopping area and cultural center of the Roman era, the ruins of which can be seen today.
✔ Archaeological Museum, consisting of four rooms and equipped in ancient Roman baths and containing many ancient Roman and ancient Greek exhibits.
And this is only a small part of the antique buildings of the ancient city. History buffs will find many interesting things here.
Side hosts many excursion programs of various topics. One of the most popular excursions is paragliding in Side , which we will be happy to arrange for you.
The vicinity of Side is also known for famous landmarks such as the Manavgat waterfall, the ancient city of Seleucia, the city of Selge, the Köprülü canyon, and the Dudansik caves. Going on vacation in Side, you will see a lot of interesting things, enjoy the sea and soak up the warm rays of the sun.