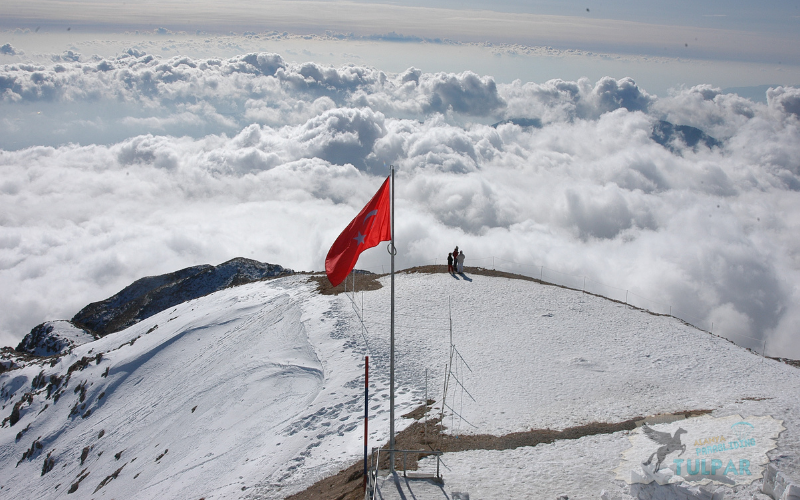 2021-06-02 05:23:08
Tulpar Paragliding
On the Takhtalidag climbing is possible in two ways: from the side of Beydzhik or from the side of Yayla Kuzdere. Despite the fact that Beydzhik is a mountain village, smooth asphalt leads from the highway to it, it is pleasant to drive and walk along it. Even the dirt road, which later replaces asphalt, does not disappoint - it is flat, without holes, right up to the mountain. Do not drag water bottles uphill. There will be a spring at an altitude of 1200 meters where you can replenish supplies. Don't forget to enjoy the great views and make stops. The main thing here is not to quickly climb the mountain, but to feel the atmosphere around. The place will especially appeal to people looking for privacy. After all, not every tourist is desperate to walk. There is a cable car for this. But local lovers of active recreation know that one can fully feel the Takhtalidag Mountain only by climbing it.
After climbing 1,500 meters along the way, you will encounter snow-covered areas and Lebanese cedars, which are different from what we are used to. You will understand this immediately when you see their lush wide tops, like hats protecting from the sun. The further to the top, the more snow. In the winter-spring period, the path is complicated by the fact that the legs constantly fall through, and fatigue quickly sets in. Although, the most beautiful views are here in the spring.
Climbing Takhtalidag can be started from Yayla-Kuzdere. This is a small village, behind which a steep climb through the forest begins. You can relax here in the shade of plane trees by the source next to the shepherd's hut. You won't have to look for him for a long time, he will be along the road. Further there is a dirt serpentine through the mountain forest, continuing with amazing rocks, karst sinkholes and Lebanese cedars. If you plan to walk on the sly, admiring everything you see, then at an altitude of 1600 meters there is a convenient plateau for sleeping. As a reward for such a climb, you can present yourself with an amazing paragliding flight from Mount Tahtali.