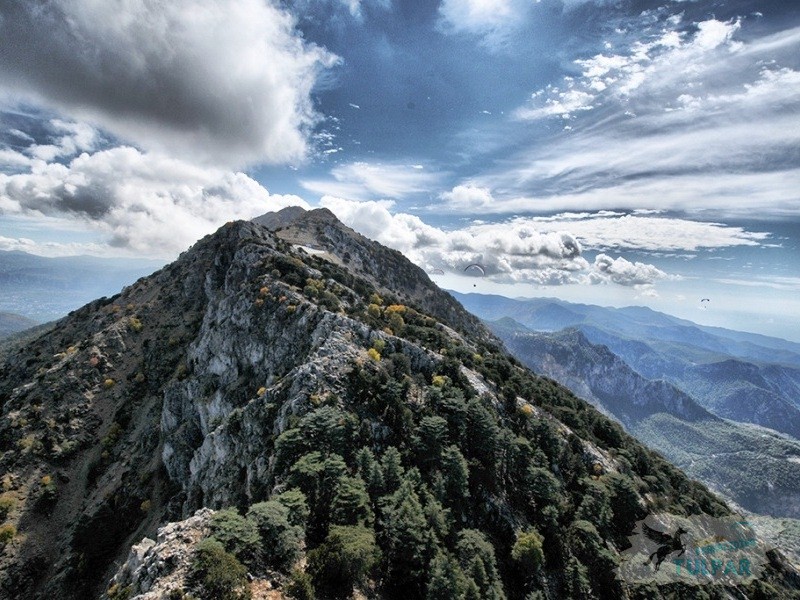 2021-05-18 02:06:04
Tulpar Paragliding
Mount Babadag means Father Mountain. More than 30 plant species have taken root here, including the oxygen tree. Due to its vital activity, a record amount of oxygen is formed. The mountain is located 40 km from the city of Denizli. The road up the mountain leads along an amazing serpentine. From the top of Mount Babadag in Oludeniz, you can see the Greek island of Rhodes and the ruins of the ancient cities of Hierapolis and Laodicea.
When you are at the very top of this majestic mountain, you understand that the clouds are just a stone's throw away. It's amazing to watch thousands of colorful butterflies cover its slopes. There is even a valley named after them. Delicious mountain air, lush vegetation and delightful landscapes create complete harmony with nature. There is a feeling of endless freedom and causeless happiness. I just want to take a paragliding flight over all this divine beauty.
There are several launch sites here. The most popular for beginners from a height of 1600 meters overlooking the sea. The second start is located almost at the maximum height, it offers a view of the valley stretching between the mountains. The most beautiful thing to see while paragliding from Mount Babadag is the Blue Lagoon and the beaches of Oludeniz Bay, surrounded by mountains. The best part is that after such a flight, a person feels so spiritualized that he is ready to move mountains on the way to his goal.